Pipe Dreams: Cities Get Creative With Water
Keywords:
water, resilience, urban planning, Porto, Rochdale, Lille, Wroclaw, Copenhagen
Abstract
A photo and sound essay to demonstrate creative ways in which cities are using water to increase resilience, and bring comfort and stability to the lives of residents.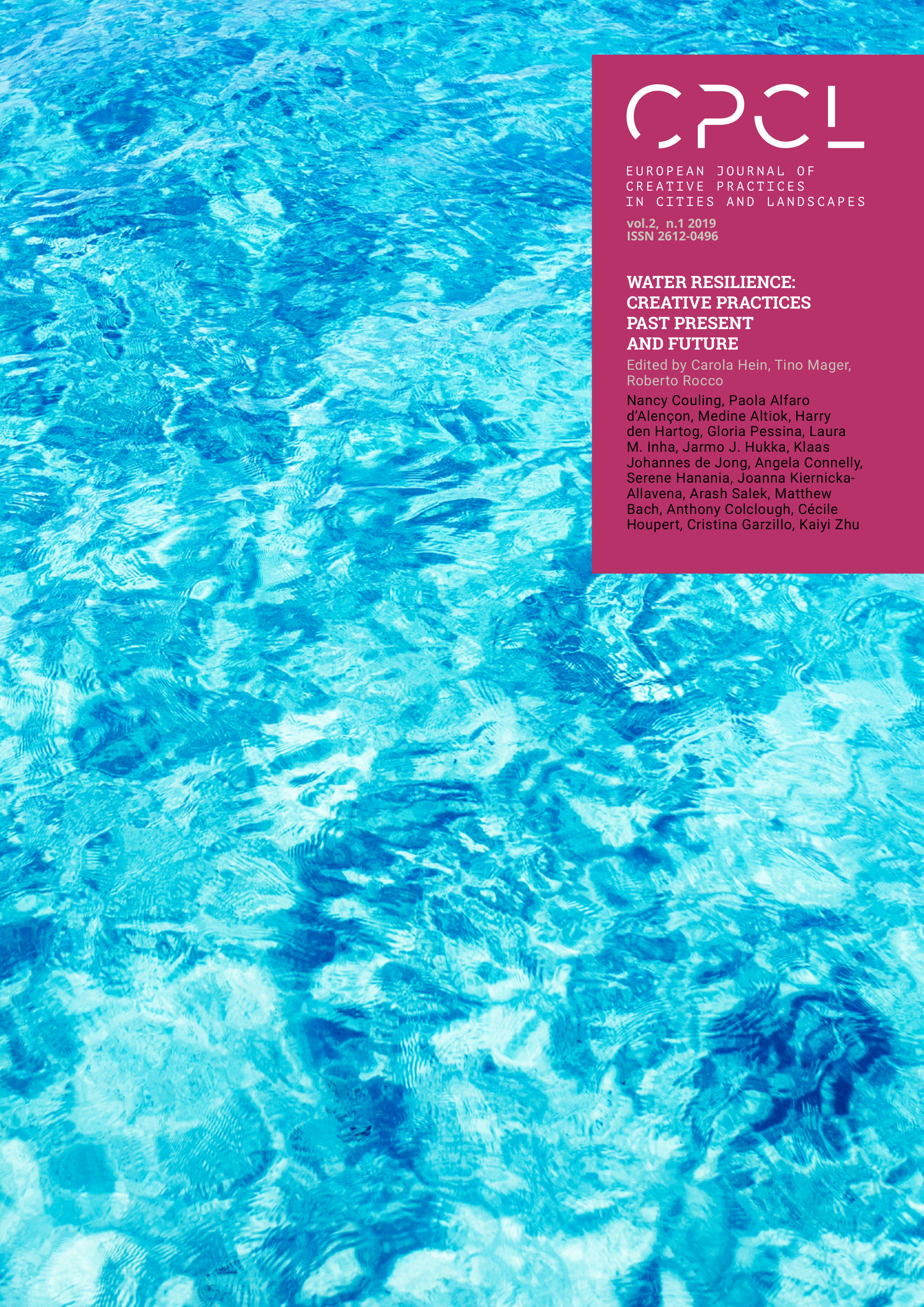 How to Cite
Bach, M., Colclough, A., Garzillo, C., & Houpert, C. (2019). Pipe Dreams: Cities Get Creative With Water. European Journal of Creative Practices in Cities and Landscapes, 2(1), 173–184. https://doi.org/10.6092/issn.2612-0496/10113
License
Copyright (c) 2019 Matthew Bach, Anthony Colclough, Cristina Garzillo, Cécile Houpert
Copyrights and publishing rights of all the texts on this journal belong to the respective authors without restrictions.
This journal is licensed under a Creative Commons Attribution 4.0 International License (full legal code).
See also our Open Access Policy.