Dreams of the accessible [cultural] city
Keywords:
Accessibility to culture, Warsaw, Lyon, Belfast, CH-led regeneration, Cultural inclusion
Abstract
When we speak about access to culture, the first things that come to mind might be wheelchair ramps and braille signage. These things are certainly important, but the question is far broader than that. We might want to ask if the space is accessible for people with other needs, such as those suffering from autism, the young and the elderly, people of different faiths and different financial resources. For many people, a €70 ticket is as much of a barrier as steep stairs would be for someone in a wheelchair. And are we speaking just of the audience? Doesn't true access go beyond that, to the stage? Who has access to production, programming, scriptwriting, artistic and technical roles in cultural production (and whose culture, therefore, is produced)? In this article we will present how some cities in the EU-funded ROCK project have dealt with the question of accessibility to culture—how they have answered it, and how they have asked it.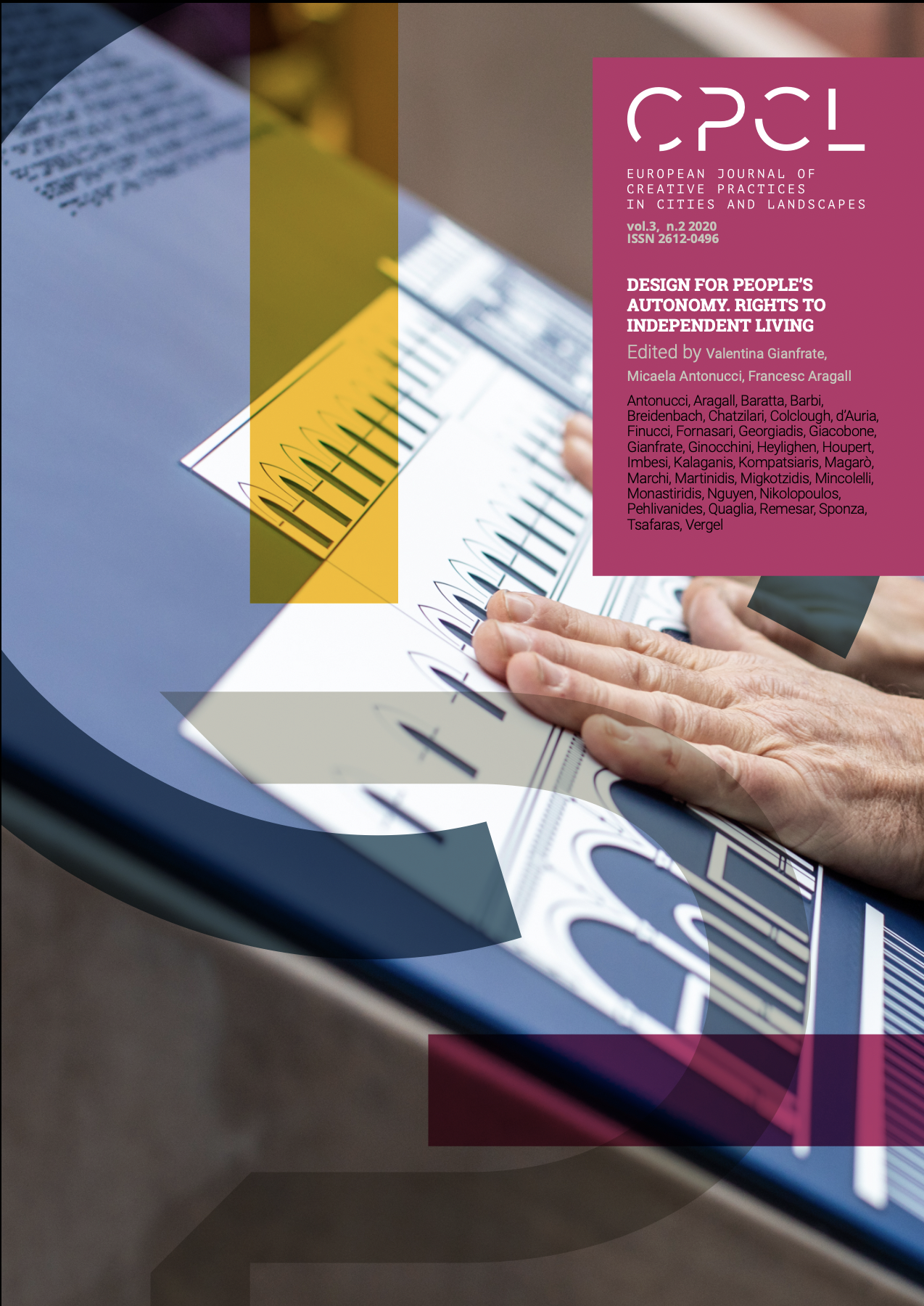 Downloads
How to Cite
Houpert, C., & Colclough, A. (2020). Dreams of the accessible [cultural] city. European Journal of Creative Practices in Cities and Landscapes, 3(2), 147–158. https://doi.org/10.6092/issn.2612-0496/12585
License
Copyright (c) 2020 Cécile Houpert, Anthony Colclough
This work is licensed under a Creative Commons Attribution 4.0 International License.