International Conference Water as Heritage. 27-31 May 2019, Chiayi, Taiwan
Keywords:
water heritage, sustainability, heritage for the future, climate change, waterscapes, waterways, hydropower
Abstract
The 2019 International Conference "Water as Heritage" took place 27-31 May 2019 in Chiayi, Taiwan. Organized by the Taiwan International Institute for Water Education, the International Council on Monuments and Sites (ICOMOS) Netherlands and the Leiden-Delft-Erasmus Centre for Global Heritage and Development, it brought together key water-focused organizations and heritage groups with a concern for water-related heritage in order to develop networks and build working relationships across the diversity of sectors and disciplinary fields. With participants from 25 countries and six continents, the conference explored the mutual benefits arising from such collaborative efforts. A key issue of the conference was the consideration of water-related heritage as an essential element in addressing current and future challenges of water management.
References
Hein, Carola (ed.). Adaptive Strategies for Water Heritage – Past, Present and Future. Berlin: Springer, 2019.
Willems, Willem and Henk van Schaik (eds.). Water & Heritage – material, conceptual and spiritual conceptions. Leiden: Sidestone Press, 2017).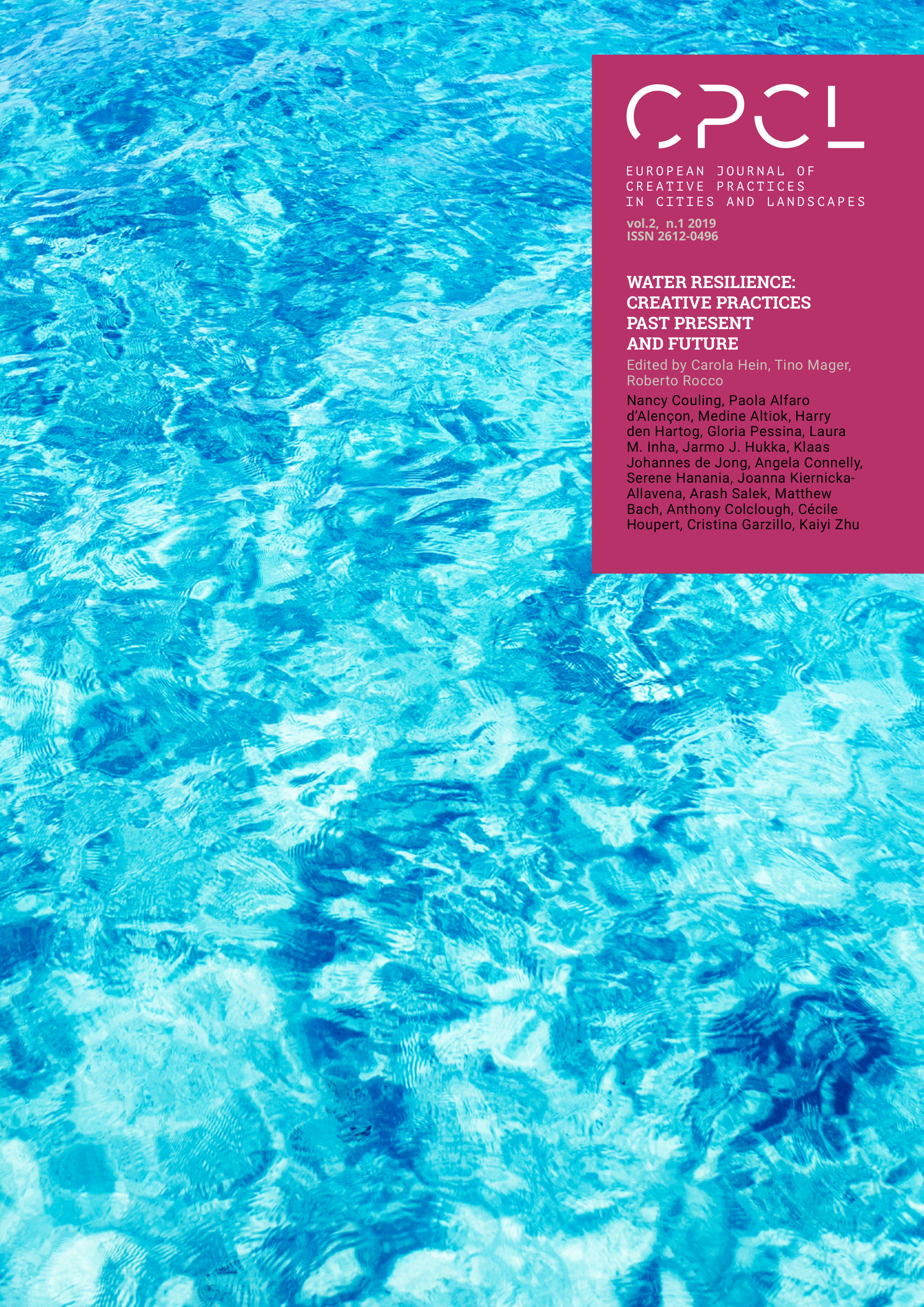 How to Cite
Mager, T. (2019). International Conference Water as Heritage. 27-31 May 2019, Chiayi, Taiwan. European Journal of Creative Practices in Cities and Landscapes, 2(1), 185–194. https://doi.org/10.6092/issn.2612-0496/8861
License
Copyright (c) 2019 Tino Mager
Copyrights and publishing rights of all the texts on this journal belong to the respective authors without restrictions.
This journal is licensed under a Creative Commons Attribution 4.0 International License (full legal code).
See also our Open Access Policy.